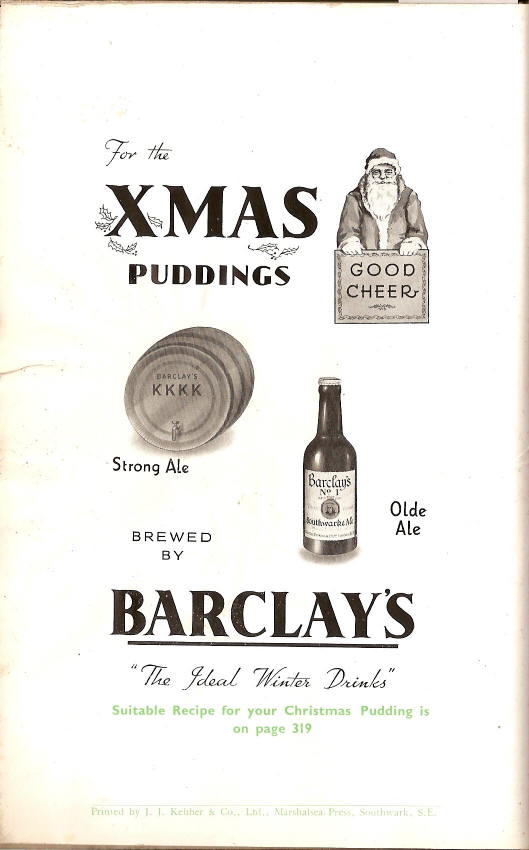 It's been too long since I last mentioned Barclay Perkins. I wouldn't want the conceit of this blog to evaporate. What? It was just last week? Still too long ago. Barclay Perkins Burton. That kills two obsessions with one stone.
The table below covers almost a century of Barclay Perkins KK. Sold on draught under the name Burton. In the 19th century, it really was a Strong Ale, weighing in at over 7% ABV. Like all other British styles, its gravity was whittled away by taxation to fund hostilities, starting with the Boer War.
WW I knocked almost 25% off. After a period of stability in the 1920's and 1930's, WW II reduced the gravity by about another 25%. By the 1950's the gravity was little over half what it had been in 1869. A reduction pretty much typical for all British styles over the same period.
You know what I would love to run? An Edwardian pub. I don't mean a pub in an Edwardian building. I mean one with Edwardian-strength beers. So ordinary Bitter and Mild at 1050, Best Bitter at 1060, Burton and Stout at 1075. That's the draught beers. The bottled beers would be stronger. Double Stout at 1082, Triple Stout and KKKK at 1095. Admittedly, not at Edwardian prices. Would I have any customers?