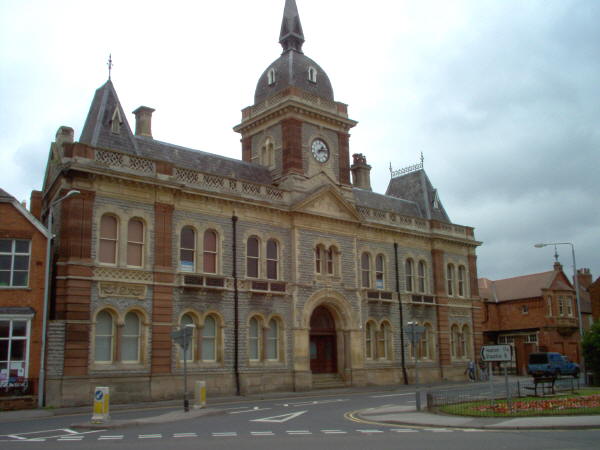 I grew up in the brewing town of Newark-upon-Trent. When I was a boy, there were two decent-sized breweries: Hole's and Warwick's and Richardson's. Both fell under the control of Courage and by the 1970's just one remained. And it didn't brew any cask beer, just bright beer (AK, IPA, Old Tom).
What am I burbling on about? Have I run out of ideas? No. There is a point, that I will eventually get to. Just bear with me.
One of the main results of Courage getting hold of both the local breweries was that they owned almost every pub in town. Of the 35 pubs, 30 were Courage houses, 4 Home Ales and one Watneys. Which meant that the only cask beers available were Home Bitter and Home Mild. This was the situation when I came of drinking age in 1974. Sorry, I tell a lie. The Wing Tavern (owned by Courage) was still selling the legendary Barnsley Bitter, the first cask beer I ever tasted.
What's happened since is indicative of the drastic changes that have taken place in British brewing. A couple of cask beer freehouses opened up in the late 1970's, the first new pubs in the town centre in the 20th century, though both were in buildings that had once been pubs. That added a couple more cask beers: Ruddles in Kirrages and Hardy and Hanson's in the Old King's Arms.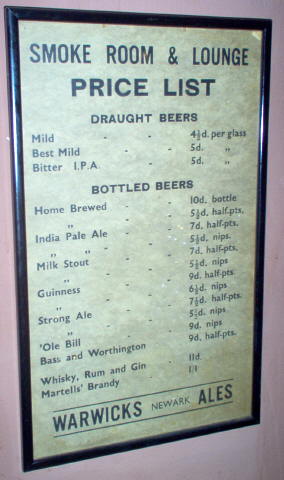 Pub swaps between the Big Six brewers (Bass Charrington, Courage, Allied Breweries, Watney Mann, Whitbread and Scottish and Newcastle) in the early 1980's gave Newark a couple of Bass pubs, selling their eponymous cask ale. But the last industrial brewery, Hole's, closed in the same decade and most pubs sold John Smith's, sometimes in cask form.
I was back in Newark at the weekend. The last two unspoilt pubs - the Woolpack and the Wing Tavern - were both boarded up (as were three others). There are still about 35 pubs. But only about half a dozen are still open and trading under the same name. A Weatherspoon's has appeared in a former shop. A similar chain circuit pub occupies what was once the post office.
In the space of thirty years the pub scene has been changed beyond recognition. None of the beers on sale in 1974 is still available: the Hole's beers, Home Ales, Watney's Red - all gone. Not only have the beers disappeared, all the breweries that supplied them have closed, too. And the ownership of every pub has changed. All had been brewery-owned. Now they all belong to pub chains.
The choice of cask ales today is far greater than the slender three available in 1974. I would guess between 20 and 30. That's an improvement, I guess. But there isn't a single pub that hasn't had its interior (quite literally) knocked about.
Are things better or worse than they were 30 years ago? I can't really say. Just totally different.
Here are photos of some of the pubs I mentioned: